Telerivet makes it easy to remotely monitor your Android phone's status from your web browser. On the Routes page, you can see if your Android phone is currently connected to Telerivet's servers, as well as if is having any errors sending messages. Telerivet also shows suggestions for how to improve reliability of your Android phone.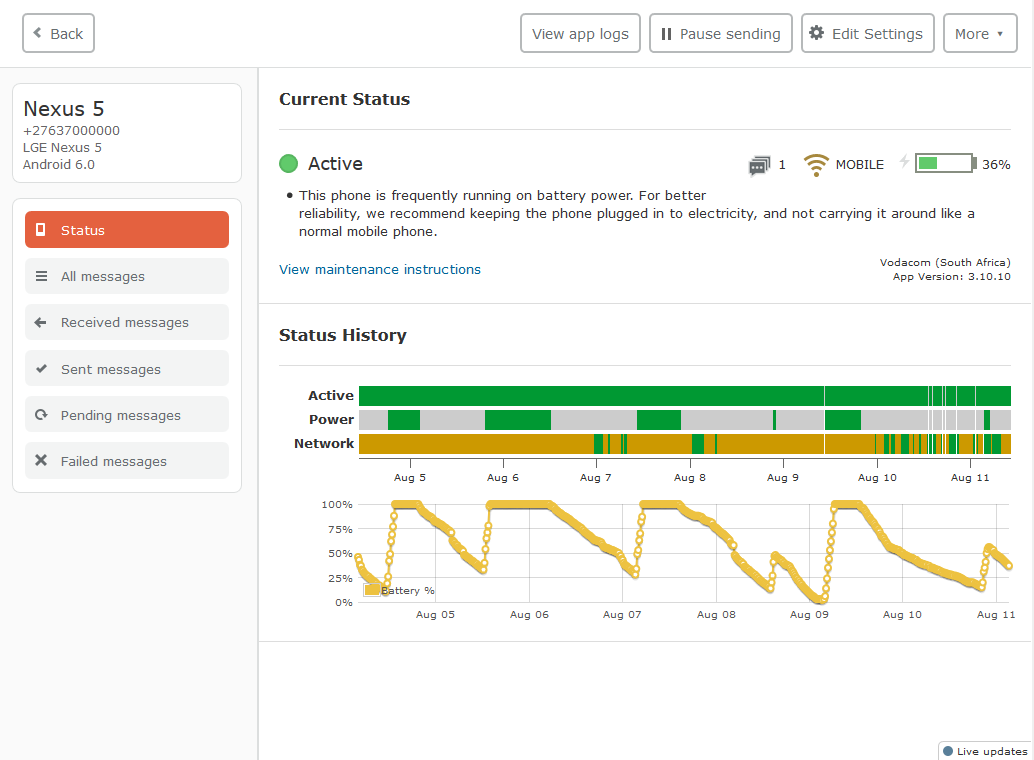 In addition, Telerivet will send you email notifications when your phone has problems with internet connectivity, battery power, or message sending. You can configure which types of notifications you receive, and which email address receives the notifications, by clicking
Edit Settings
at the top of the phone's Status page.
Advanced users may wish to forward these email notifications to an alerting system such as
PagerDuty
, which would let you define escalation policies for notifications and send alerts via other channels such as SMS, phone calls, or a smartphone app.