In addition to the default contact fields (name and phone number), your contacts in Telerivet can have up to 100 custom fields of your choice. In custom fields, you can store information like the contact's email address, city, birthdate, the time they subscribed or their first/last purchase, account balance, and so on.

To define custom fields for your contacts, click More > Manage fields from the top of the Contacts page, then click Add new field.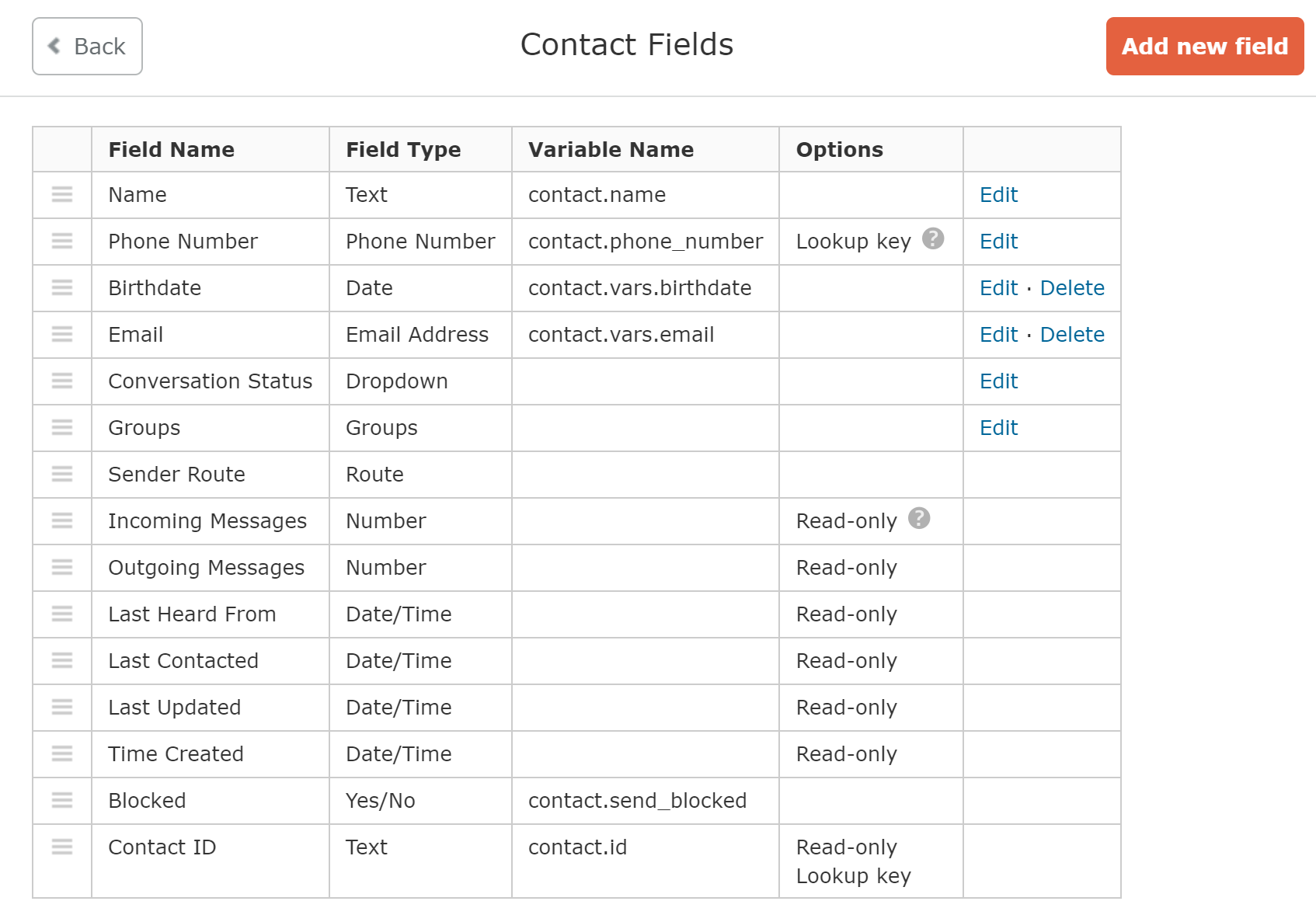 Each custom field can have one of the following types:
Text
Multi-Line Text
Secret
Phone Number
Email Address
URL
Audio
Date
Date/Time
Number
Yes/No
Checkbox
Dropdown
Radio Buttons
Route
In addition to the display name of the field (e.g. "Account Balance"), each field also has a corresponding variable name, like contact.vars.account_balance. You can use the variable name to insert the value of the field into outgoing messages you send (i.e., mail-merge), or when using the Rules Engine or Developer API.

Once you add custom fields to your contacts, you can also create filters to view contacts with particular field values.