Telerivet makes it easy to export your messages, in order to create your own backups, view detailed information about each message, or compute your own message statistics.
Exporting Messages to a Spreadsheet
To export messages to CSV in order to view them in Excel or another spreadsheet program, click More > Export messages at the top-right of the Messages page.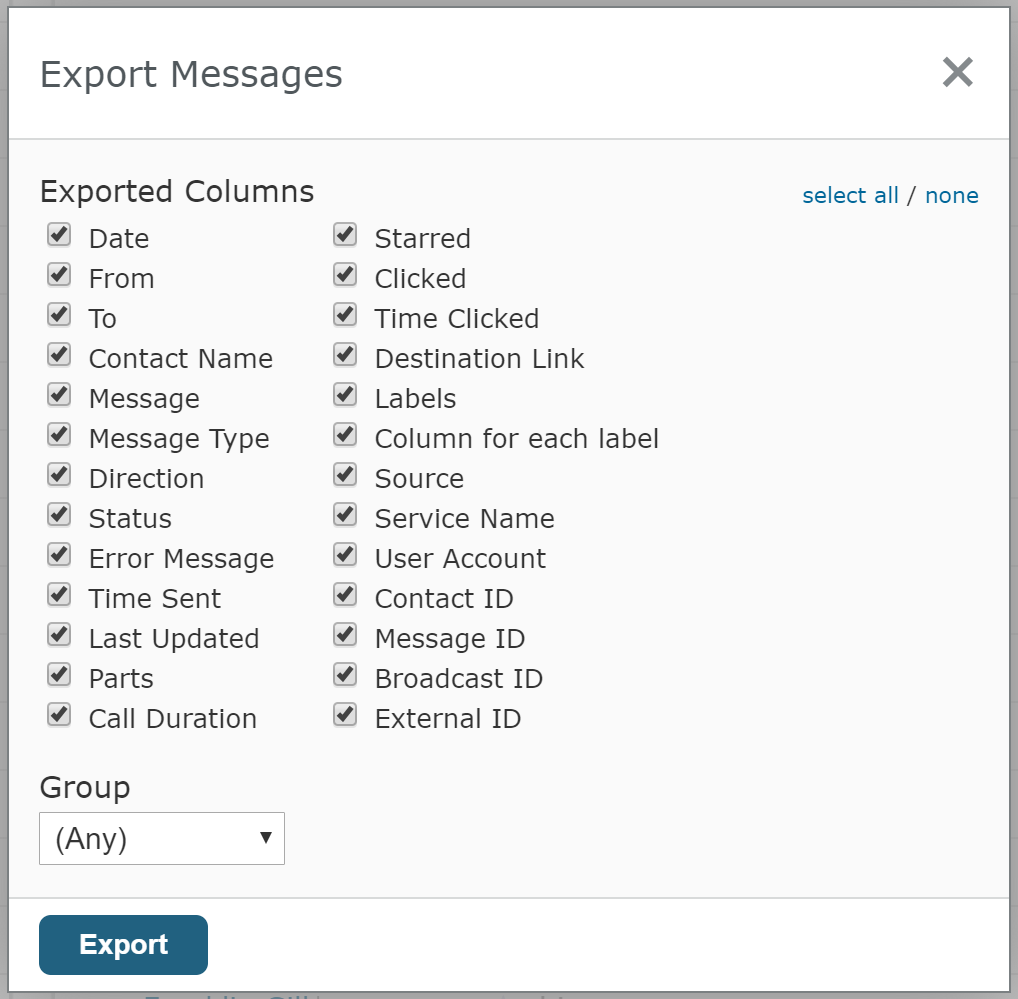 Exporting messages to CSV lets you see some additional information about each message that isn't visible in Telerivet's web interface, such as:
the time the message was actually sent to the mobile network
which user account sent the message
the source of the message within Telerivet (e.g. web app, API, automated service, etc.)
which automated service generated the message (if any)
Telerivet's internal ID for the message
The external ID of the message from your virtual number provider (when applicable)
To export only certain messages, click the All Messages, Incoming, or Outgoing tab and select the desired filters, such as Date, Starred, Labels, Status, or Type; then, click More > Export messages.

Telerivet can export up to 2,000,000 messages at a time. To export more messages, you can export messages in batches using different filters (e.g. by date).
Exporting Messages via the API
Developers can use Telerivet's REST API to easily export messages directly into their own systems. For details, see the REST API documentation.
Exporting Messages to Cloud Storage (Amazon S3)
Telerivet allows exporting and backing up messages directly to your own Amazon S3 bucket, either manually or automatically on a recurring schedule. For details, see the Cloud Data Export page.