As people respond to your poll, the results will automatically update on your Services page, and any multiple-choice questions will be displayed as a bar graph: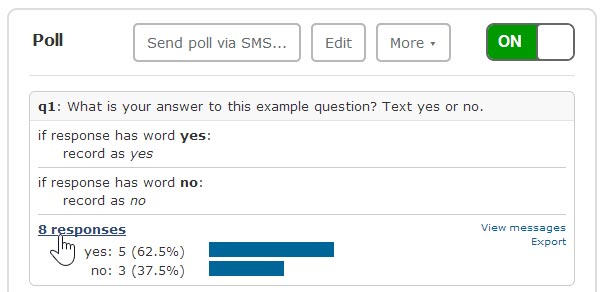 When viewing your poll statistics, you can view the raw data for any statistic (such as the total number of responses) just by clicking on it.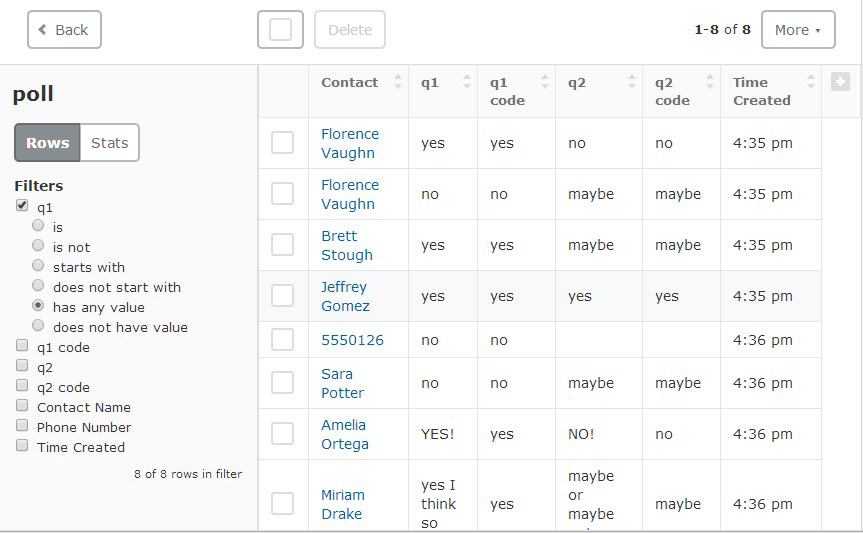 For open-ended questions, this table will show you the full text of each response.

To view statistics of the top responses, click the Stats tab: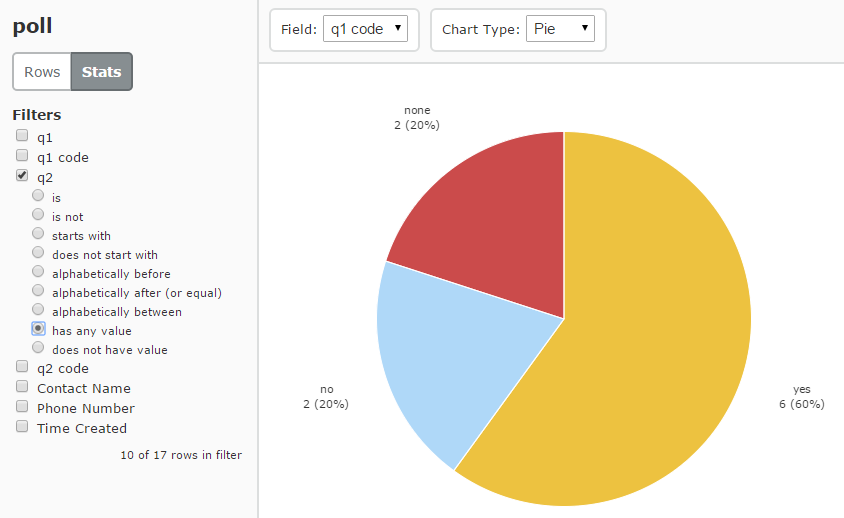 Telerivet makes it easy to combine multiple filters so you can spot trends in your data.
For example, suppose you're conducting a poll with two "yes" or "no" questions, and suppose you want to find the people who responded "no" to question 2 and "yes" to question 1 in the last 10 days. To see how to do it, take a look at the image below, where we combine three different filters to to find responses that match all of the following conditions:
The response code for question 1 is "yes", and 
The response code for question 2 is "no", and
The response was received on or after March 5.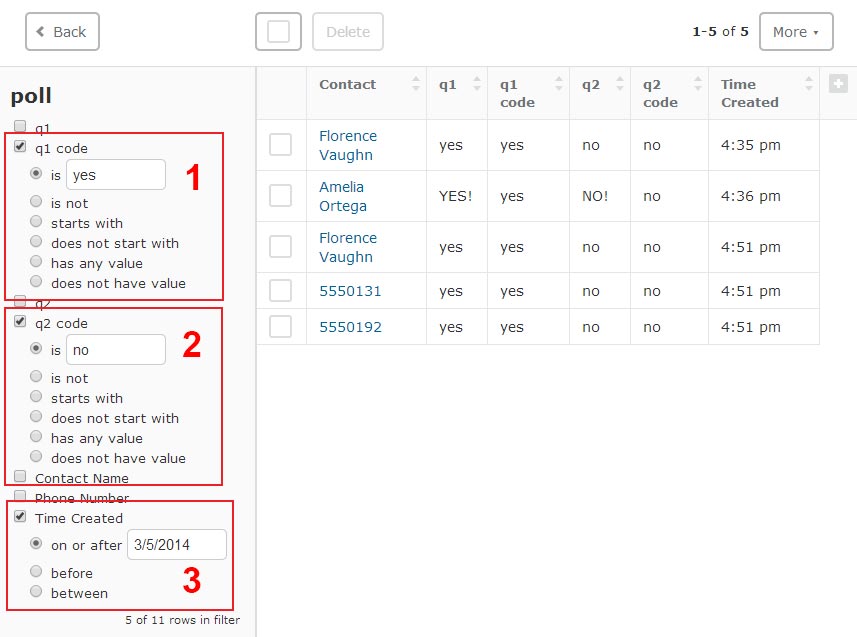 If you want to save your poll results or perform additional analysis, Telerivet makes it easy to export your results to spreadsheet programs like Microsoft Excel. You can export your data to CSV under the "More" menu, then open or import the data into a spreadsheet program on your own computer.